THE VISIT MALLORCA ESTADI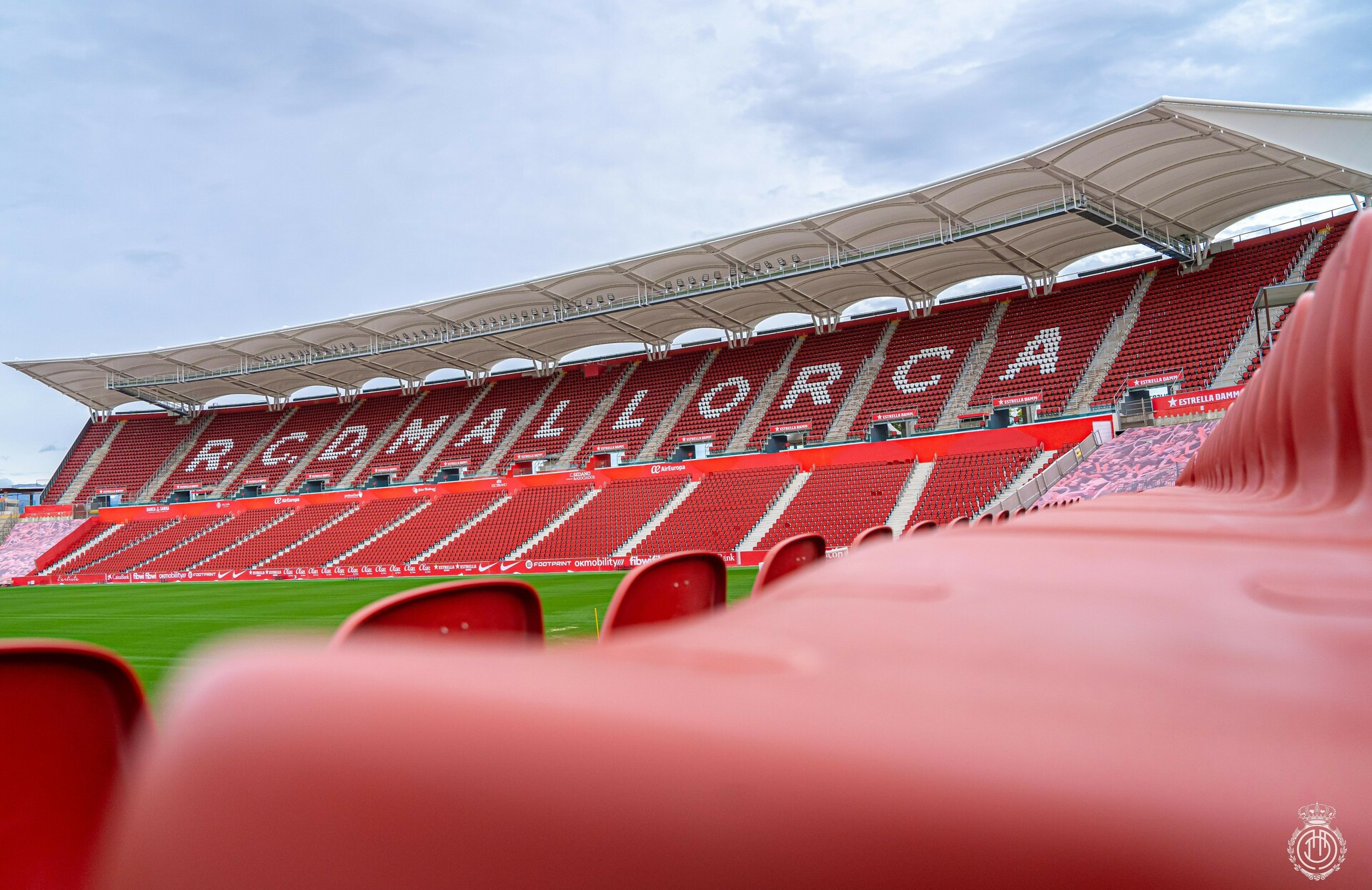 Home to RCD Mallorca for over 20 years, Visit Mallorca Estadi the stage for several significant moments in club history. Originally constructed for the hosting of 1999's Summer Universiade - an multi-sport event between international universities - the stadium has been the location for official fixtures since 1999 while an agreement with the city's council has ensured such continuation for a period of 50 years. Situated in the Camí dels reis s/n, Son Moix boasts a maximum capacity of 23,142 people,  a pitch of 105 x 68 metres, 1,500m² of available parking space, two state-of-the-art changing rooms, a press zone capable of holding 300 journalists, luxurious private boxes, modernised offices for club employees, an official RCD Mallorca shop, fan cafe and pitchside VIP area.
Located next to the industrial area of Ca'n Valero and a short three kilometres from touristic centre of Palma, the stadium itself consists of four stands: Sol, Cubierta, Fondo Norte and Fondo Sur - all of which are facilitated with the necessary installations of modern European stadiums. With an excellent fan experience, passionate atmosphere, food and beverage available and well-maintained infrastructure, Son Moix is a must visit for supporters of the team but also the general public, tourists and football enthusiasts.
The press zone functions for an array of media, meeting requirements for various television, radio, written press and photography outlets, consisting of: appointed radio cabins, two written press areas, pitchside photography and television access in addition to an interview zone and press conference room - the latter of which capable of hosting 20 TV cameras, 50 radio broadcasters and more than 150 journalists.
Parking is available to the general public, with 2700 designated spaces for visitors, 40 for press and 150m² for television units.
First launched in the 2001-02 season, private boxes with a capacity for 390 people continue to remain popular and a luxurious way to watch RCD Mallorca. Each box consists of a comfortable seating area, drinks service and television.
The Mallorcafe is located next to the Fondo Sur and is a regular meeting point for drinks and food among fans both before and after the game. Open throughout the week at the stadium, the cafe also hosts events between fans and players.
Son Moix is also the base of club employees, veteran's association, ticketing services and Fundació Reial Mallorca; while non-footballing events are also a prominent feature of the stadium's role for both RCD Mallorca and the island's community.
Inauguration: June 1999
Pitch dimensions: 105m / 68m